Mayenda Hibiscus Old Fashioned
Enjoy the complexity of a classic cocktail enhanced with Mayenda Tequila Blanco. A perfectly balanced drink to bring out the best of our tequila.
A Perfect Combination
Hibiscus Old Fashioned
The Mayenda Hibiscus Old Fashioned best complements the unique, rich flavors of Mayenda Tequila. It starts with a unique roasted note that lends itself to this classic cocktail.
By macerating our cooked piñas in the base distillate before the final copper pot distillation, we impart some of the same notes found in brown spirits: caramelized and warm vanilla notes from the vanillin in wood.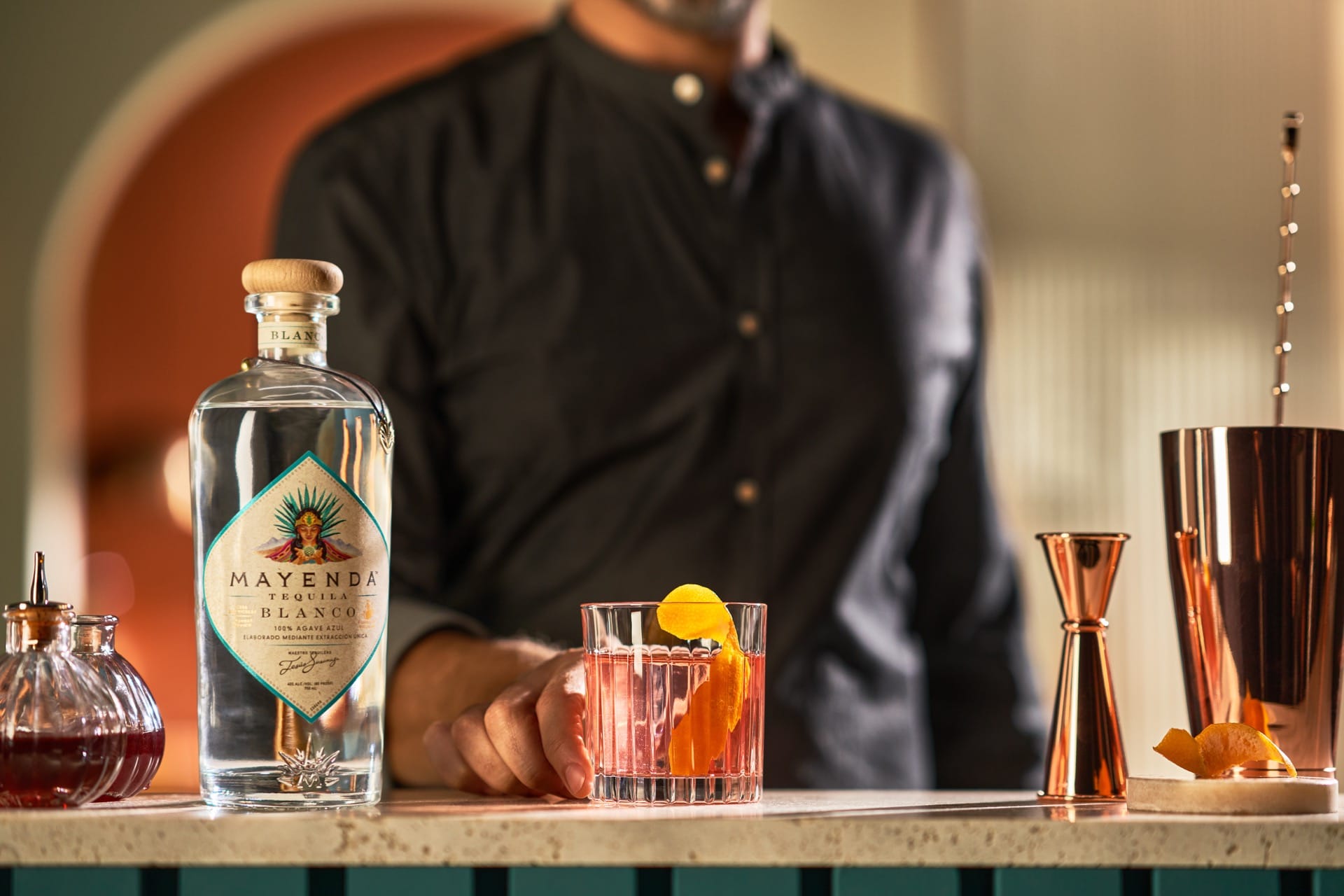 Hibiscus Old Fashioned
Ingredients & Method
2 oz. Mayenda Blanco Tequila
0.25 Hibiscus-Agave Syrup
2 dashes Mole Bitters
Grapefruit Twist Garnish


*Alternative garnish: Salted Lime Wheel
Add Mayenda Tequila Blanco and the hibiscus-agave syrup to a mixing glass with ice.
Add the bitters and stir together.
Pour over ice into a fluted double old-fashioned glass and garnish with a grapefruit peel.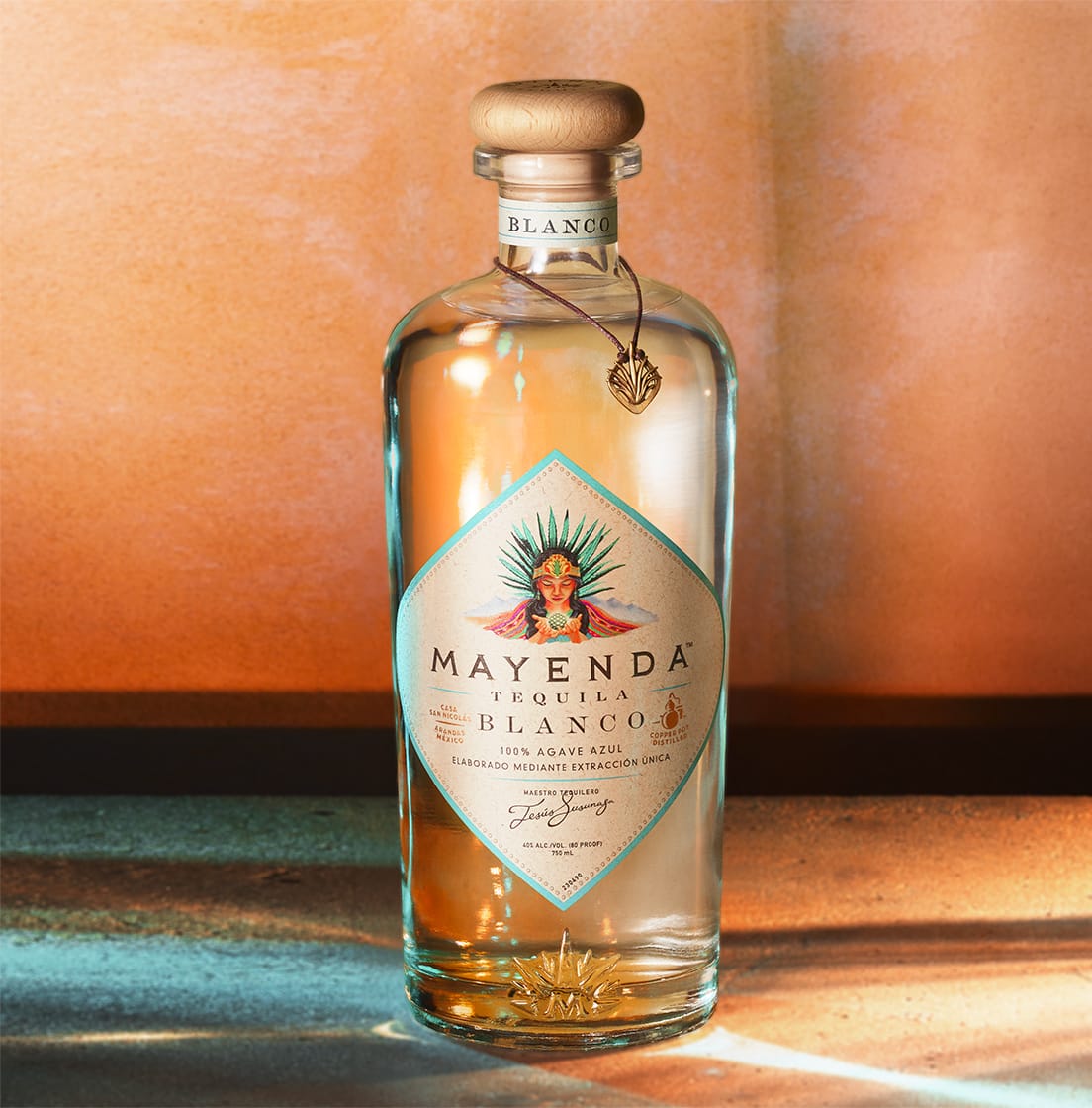 Product
Mayenda Tequila Blanco
The inaugural expression of our pioneering process and the result of our endless passion for the agave. A tequila so complex, from nose to sip, that you'll wonder if you've ever truly tasted tequila before.
Discover Mayenda Tequila
Mayenda Elevated Margarita
Our take on the beloved Margarita cocktail, elevated with Mayenda Tequila Blanco. An easy-to-make drink for all occasions.
Discover